Therapeutic/Deep Tissue Massage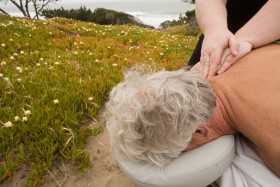 Restore your body back to its peak. This deep pressure massage gets to the depths of your kinks, releasing muscle pain so you can move again. The technique used will specifically work on the micro-tears many of us have from lives activities, to break up scar tissue that has accumulated over time. Your body will thank you.
Intergrated massage includes several techniques. Structural Integration and Myofascial release is an effective therapeutic approach in the relief of cervical pain, back pain, fibromyalgia, scoliosis, neurological dysfunction, restriction of motion, chronic pain, and headaches.
Deep Tissue combined with Myofascial Release and Trigger Point Therapy has been proven to be a successful form of pain management.
Sports Massage
From weekend warriors to competitive athletes sports massage is designed for highly active people. Engaging in sports is harsh on the body and can often lead to injuries in both the short and long term. Sports Massage enhances performance and prolongs a sports career by helping to prevent injury, reduce pains and swelling in the body, relax the mind, increase flexibility, and dramatically improve recovery rates. Sports Massage is also highly effective in aiding the rapid recovery of an athlete from an injury by encouraging greater kinesthetic awareness and in turn promoting the body's natural immune function.

In addition to working with teams, pros, area organizations and weekend warriors Shannon has been the Massage Therapist for the Cold Water Classic Surf Contest in Santa Cruz (07) and the Mavericks Big Wave Surf Contest (07/08). Shannon has also worked on NFL combine athletes at the XPE Sports in Boca Raton FL. Fom Triathletes to MMA fighters, Shannon understands what it takes to help your recovery and prevent injury with massage.
Quick Relief
Find quick relief in this 30 minute treatment. Concentrating on tension-filled areas, such as the neck, back and shoulders, when you don't have time for a full-body massage.
Esalen
This deeply relaxing oil massage consists of fluid, continuous, and slow touch. Especially suited for people who suffer from stress, it increases our body's awareness and allows you to achieve a state of deep relaxation and peace. This is a 90-minute massage.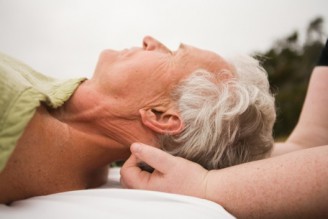 Pregnancy Massage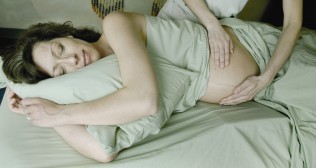 Some of the benefits of massage therapy and bodywork in pregnancy and labor include: emotional support in a time of transition; relaxation and stress reduction; immune system enhancement; increased blood and lymph circulation; reduction of leg edema; relief of muscle spasms and myofascial pain; reduction of strain and dysfunction in weight-bearing joints and myofascial structures; development of sensory awareness to prepare for the experience of labor; improved labor outcome with reduced pain perception and shorter labors; and enhancement of a mother's ability to touch her own baby lovingly. -Kate Jordan Founder of Bodywork for the Childbearing Year®

Shannon is a certified Bodywork for the Childbearing Year® Therapist
Massage Cupping
Massage Cupping (baguanfa) is an exciting modern adaptation of the ancient art of cupping therapy. Through several thousand years of clinical experience, the therapeutic applications of cupping have been documented. By creating suction and negative pressure, cupping is used to drain excess fluids, loosen adhesions and lift connective tissue, bring blood flow to stagnant skin and muscles and stimulate the peripheral nervous system.

"Facial Rejuvenation", massage cupping to the face, is also offered. To find out more about this treatment look on the special services page.


For pricing please go to Hours and Rates page. If you have any questions regarding the above treatments please call Shannon at 831.239.2434